Adani, Jindal, Ambani are in race to buy Videocon's assets
Videocon's outstanding debt as on December 31, 2017 was Rs 27,423 crore. The oil business, housed under Videocon Oil Ventures, had a separate debt of Rs 23,120 crore.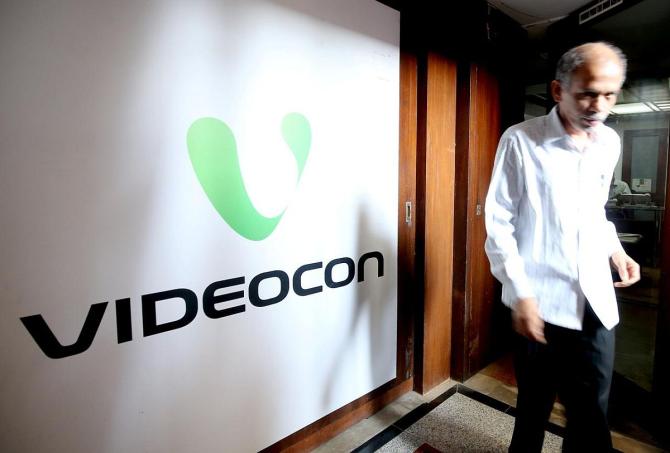 With the Adani and Jindal groups and Mukesh Ambani-owned Reliance Industries joining the race to buy Videocon Industries' (VIL's) assets, lenders are expecting aggressive bids for VIL's consumer durables and overseas oil assets, which are to be sold in separate auctions.
The entire asset sale exercise is expected to be completed in the next six months, said a banker.
A promoter entity of Naveen Jindal-owned Jindal Steel and Power has also evinced interest in the second round of bids for VIL's consumer durable business.
The deadline to submit bids for VIL's assets ended on February 2.
The entry of the three conglomerates has raised hopes of the lenders, who have been waiting for resolution of VIL's debt since January 2018.
The sale of consumer durables and oil assets will recover at least 50 per cent of their exposure to VIL, said a banker.
The Adani and Jindal groups' interest in VIL's consumer durable business has surprised lenders as both do not have any presence in the electronics business.
With the Indian government offering productivity-linked incentives worth $10 billion for semiconductors and for electronics manufacturing in India, both groups are looking at options for investing in the sectors.
According to the banking source, VIL's outstanding debt as on December 31, 2017 – a day before the company was sent to the National Company Law Tribunal (NCLT) – was Rs 27,423 crore.
The oil business, housed under Videocon Oil Ventures, had a separate debt of Rs 23,120 crore.
The resolution of both consumer durable and oil business are being done separately at the behest of VIL's lead banker, the State Bank of India (SBI).
The consolidation of 13 consumer durables companies into a single debt resolution is being done to get the highest valuation.
An order of the National Company Law Appellate Tribunal (NCLAT) of January 5, quoting the information memorandum circulated among bidders, pegs the valuation of Videocon Oil's standalone foreign oil and gas assets in Brazil and Indonesia at $4.29 billion in 2017, which is projected to rise $7.02 billion by FY23.
In December 2020, Twinstar Holdings, a private company owned by Anil Agarwal, chairman of Vedanta Group, had won the race to buy VIL's consumer durables business in the first round with a bid of Rs 2,962 crore.
The Twinstar offer had sought a huge haircut from lenders, but a few lenders — led by Bank of Maharashtra, IFCI, and SIDBI — moved the NCLAT, objecting to the bid, saying it was too little and would lead to a massive loss for them.
In January, the NCLAT ordered the lenders to seek fresh bids, leading to the second round.
For the oil and gas business, the second round was called since the first failed to get any financial bids after four companies had submitted their expressions
of interest.
Source: Read Full Article