Launches Outnumber Sales Since Early 2022
Residential house prices have only risen since the pandemic.
Increasing sales of residential units have led to a higher number of new launches.
About 157,000 new units were sold in the first half of 2023, according to the recently released Knight Frank (India Real Estate H1 2023) report.
This is close to the multi-year- high number of 159,000 units sold in the first half of 2022.
The number of new launches was around 173,000 in the first half of 2023. This is higher than the units sold.
In fact, launches have now outnumbered sales since early 2022.
This had previously happened only during the lockdown period and the second wave of the pandemic, shows data for previous years (chart 1).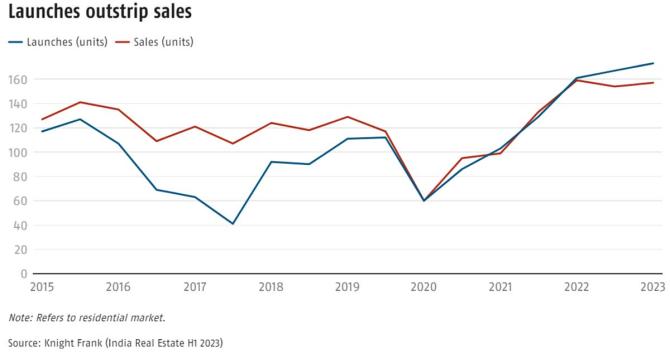 The proportion of unsold inventory has been creeping up accordingly.
The highest number of such units are in Mumbai, followed by the National Capital Region (NCR) and Bengaluru (chart 2).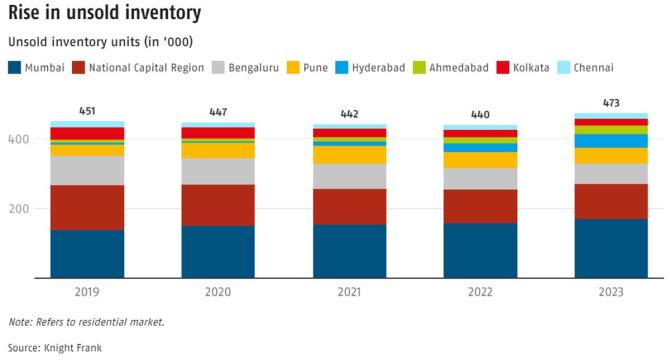 The story is slightly different for office property. There was a decline in the supply of office space.
The estimated shortfall of around six million square feet compared to the first half of 2022 had an impact on vacancy rates.
The vacancy rate declined to 16.4 per cent compared to 17 per cent in the same period last year (charts 3,4).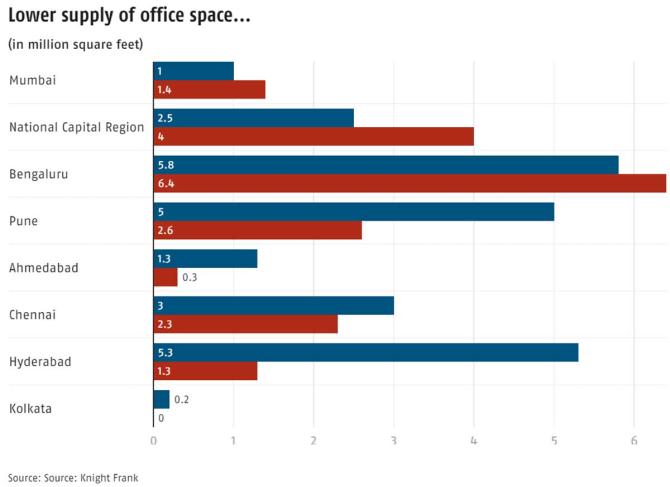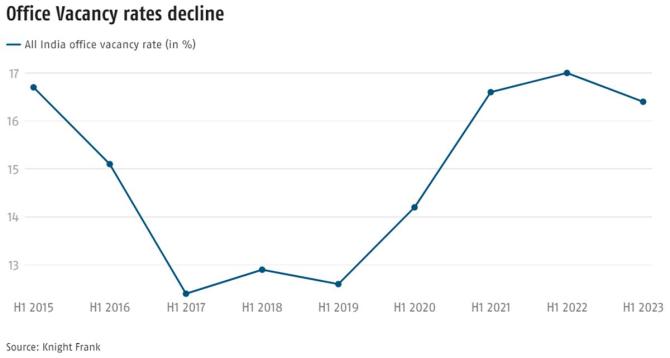 Residential house prices have only risen since the pandemic.
Major markets such as Mumbai and Delhi have seen single-digit increases, according to Business Standard calculations based on National Housing Bank data for individual cities.
The sharpest rise was in Ahmedabad, which saw a 63.8 per cent increase in housing prices since 2019 (chart 5).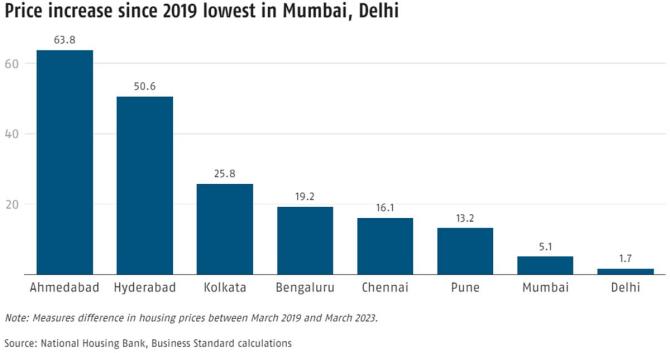 The rise in India's housing prices is not a surprise if one looks at what is happening elsewhere in the world.
The Global House Price Index, which measures house prices adjusted for inflation, shows (latest data available for fourth quarter of 2021) a steady increase despite the pandemic (chart 6).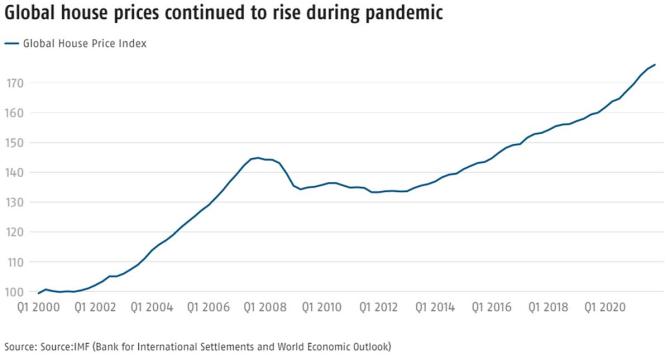 Low interest rates during COVID-19 were said to be a contributing factor, according to a 2021 note from the International Monetary Fund.
Whether the reversal of interest rates and the surge in India's supply has a corrective impact on prices remains to be seen.
Feature Presentation: Ashish Narsale/Rediff.com
Source: Read Full Article