These are the worst airlines for cancellations, delays
video
Delta Airlines sends woman thirteen brand-new pieces of luggage after destroying her bag.
Peyton Rochefort took to TikTok after thirteen new pieces of luggage showed up at her door after Delta Airlines accidentally destroyed her luggage. (@gisele_rochefort/BON VOYAGED /TMX)
The U.S. Department of Transportation released its 2022 Air Travel Consumer Report on Thursday.
Utilizing operational data from reporting carriers, the DOT found the best and worst performing airlines in on-time arrivals and cancelations.
AMERICAN AIRLINES REPORTEDLY PREPARED TO INCREASE PILOT PAY RATES FOLLOWING DELTA'S NEW CONTRACT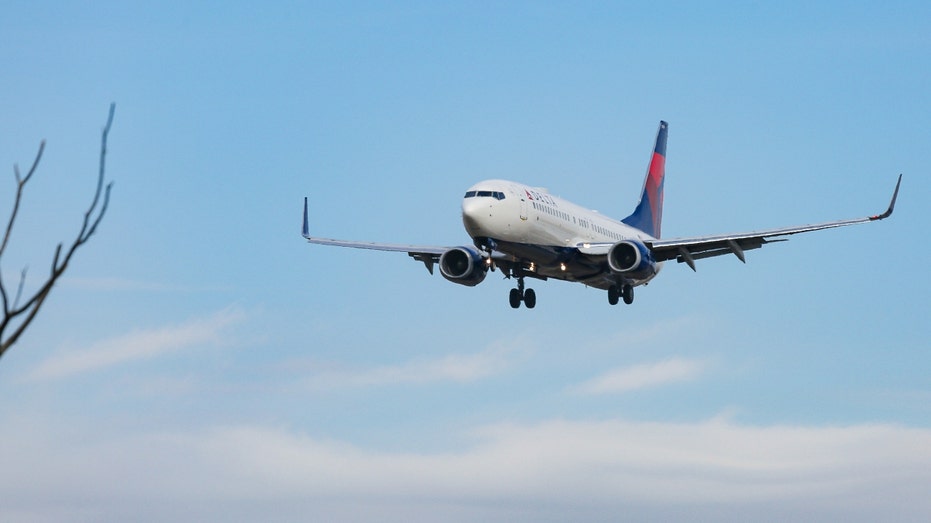 Delta Air Lines Boeing 737-800 commercial aircraft as seen on final approach landing at New York JFK John F Kennedy International Airport. ((Photo by Nicolas Economou/NurPhoto via Getty Images) / Getty Images)

Delta Airlines had the highest on-time arrival rate with 77.5% of flights. Delta was followed by American Airlines at 73.7% and United Airlines at 71.8%. 
Ticker
Security
Last
Change
Change %
DAL
DELTA AIR LINES INC.
32.96
-0.74
-2.20%
AAL
AMERICAN AIRLINES GROUP INC.
13.98
-0.14
-0.99%
UAL
UNITED AIRLINES HOLDINGS INC.
43.04
-0.55
-1.26%
Conversely, Frontier Airlines had the lowest on-time arrival rate at 56.6%, followed by Allegiant Air at 57.2% and Hawaiian Airlines at 58.1%.
Ticker
Security
Last
Change
Change %
ULCC
FRONTIER GROUP HOLDINGS
9.11
-0.28
-2.93%
ALGT
ALLEGIANT TRAVEL CO.
80.88
-5.49
-6.36%
HA
HAWAIIAN HOLDINGS INC.
8.10
-0.29
-3.46%
BUTTIGEIG ACKNOWLEDGES 'MORE MISTAKES THAN USUAL' WITH CLOSE CALLS AT AIRPORTS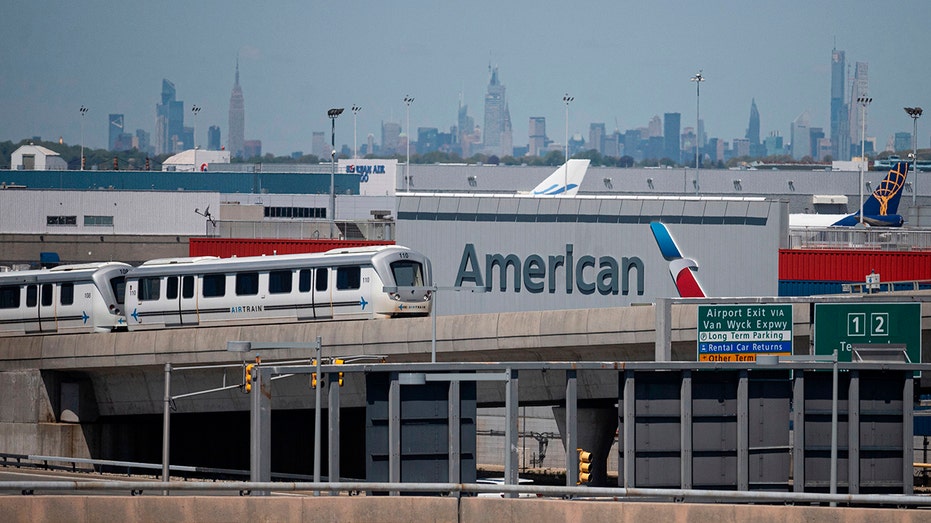 The American Airlines logo is seen at John F. Kennedy Airport (JFK) in Queens, New York.  (JOHANNES EISELE/AFP via Getty Images / Getty Images)

"For calendar year 2022, the reporting marketing carriers posted an on-time arrival rate of 76.72% down from 78.97% for the same period in pre-pandemic 2019," the DOT reported.

American Airlines boasted the lowest flight cancellation rate at only 1.8%. American was followed by JetBlue Airways at 1.9% and Delta Air Lines at 2.9%. 
Ticker
Security
Last
Change
Change %
JBLU
JETBLUE AIRWAYS CORP.
6.92
-0.18
-2.54%
CLICK HERE TO READ MORE ON FOX BUSINESS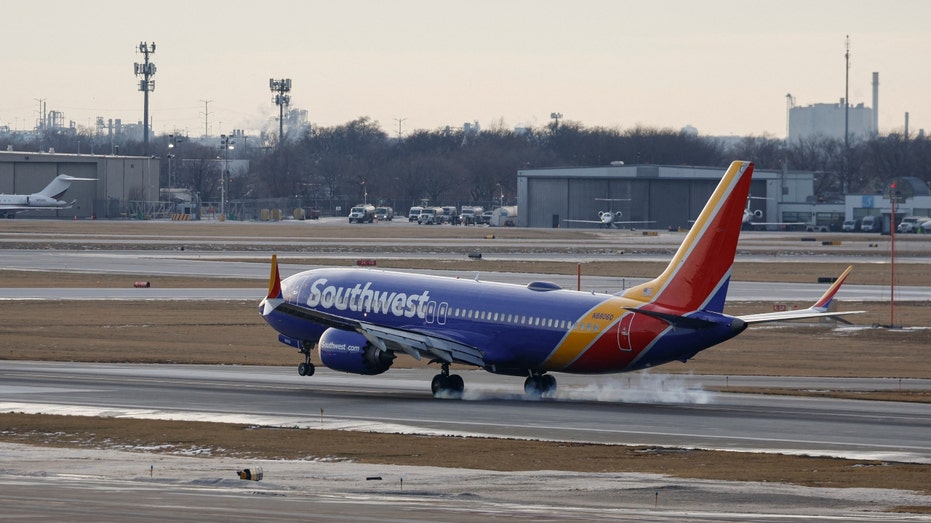 A Southwest Airlines passenger jet lands at Chicago Midway International Airport in Chicago, Illinois. ((Photo by KAMIL KRZACZYNSKI/AFP via Getty Images) / Getty Images)

On the reverse, Southwest Airlines had the highest rate of cancellation with a staggering 14.6%, after a massive system meltdown in December. This was followed by Alaska Airlines with 7.6% and Allegiant Air at 5.3%.
Ticker
Security
Last
Change
Change %
LUV
SOUTHWEST AIRLINES CO.
30.03
-0.44
-1.44%
"For calendar year 2022, the reporting marketing carriers posted a cancellation rate of 2.7%, up from 1.9% for the same period in pre-pandemic 2019," the DOT reported.

FOX Business reached out to Southwest Airlines and Frontier Airlines for comment.

Source: Read Full Article