Coke vs. Pepsi: The cola wars are back
Hong Kong (CNN Business)PepsiCo is taking a stake in one of China's largest natural food producers as it seeks to capitalize on the global health food craze.
The American soda and snack company said Friday that it was buying 26% of Natural Food International for $131 million, becoming the company's second largest shareholder.
Shares in Natural Food International added 14% in Hong Kong. The company said that PepsiCo had agreed to purchase 566.51 million shares at 1.8 Hong Kong dollars ($0.23) per share.
"The investment indicates PepsiCo's determination in accelerating its development in China, an important market to us," PepsiCo (PEP) said.
Natural Food International, which makes products from grains, nuts, and beans, is the country's second largest natural food producer by retail sales, according to the statement.
China is the world's largest food and beverage market, and PepsiCo said it hopes to become a leading player there by offering products that appeal specifically to local customers.
"It marks an important move under our long-term commitment 'In China, for China,' " said Ram Krishnan, chief executive officer for PepsiCo in Greater China.
Natural Food International is known for making powder products from ingredients including black sesame, walnuts, goji berries and chia seeds. They are ground, baked and then mixed.
Its food products are developed based on traditional Chinese dietetic culture, the company said. Last year, Natural Food International's revenue increased 15% to 1.82 billion yuan ($260 million).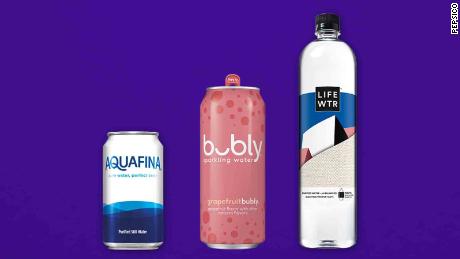 Pepsi has been diversifying its product lines beyond beverages.
Its Frito-Lay business, which owns Doritos, Cheetos and Sun Chips, has typically posted stronger growth in sales and operating profit than the beverage unit over the past few years.
The company has also expanded in Africa recently. On July 19, PepsiCo agreed to buy South Africa's Pioneer Foods Group for $1.7 billion, hoping to gain a beachhead for expansion in the continent.
Source: Read Full Article