Meet the Central Bank That Lost $545 Million, Vexing Lawmakers
Sign up to our Next Africa newsletter and follow Bloomberg Africa on Twitter
The Bank of Uganda has been making losses for most of the past 15 years and lawmakers in East Africa's third-biggest economy are getting anxious about its ability to execute its mandate.
BoU lost a total 2 trillion shillings ($545 million) during the period and only turned in a profit in 2007, when it made 40 billion shillings, Finance State Minister David Bahati told parliament on Thursday, raising the ire of some lawmakers.
"Can the minister brief the country the circumstances under which the bank made the losses yet it trades in securities," Richard Othieno, a member of parliament with the ruling National Resistance Movement party, demanded in parliament.
While central banks invest in securities to raise revenue for national coffers, market unpredictability and volatility put them at risk of loss, parliament said in a statement, without giving detail on the type of losses for the wholly state-owned bank.
"The bank truly trades in securities, but it invests in monetary policies that involve making losses," Bahati said in the statement. "These are the facts on the ground; we cannot do anything about it because a loss is a loss."
The bank's "securities misadventures are undocumented," and parliamentary rules of procedure make it difficult for lawmakers to interrogate the matter further, it said.
Operational Independence
Ironically, the central bank on Thursday feted Stanbic Bank Uganda Ltd. and Absa Bank Uganda Ltd. for being best performers in dealing government securities in the past two months. Stanbic, a unit of Standard Bank Group Ltd., made 102.8 billion shillings of net trading income in the first six months of last year, a 31% jump year-on-year.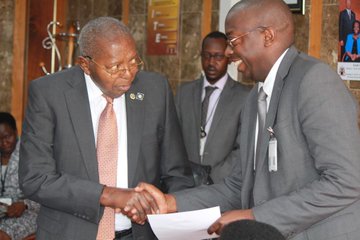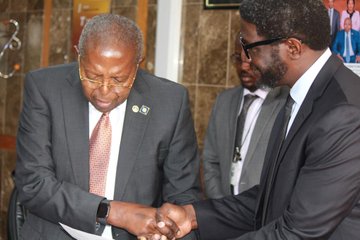 Central banks' primary monetary-policy goals are price stability, optimal economic growth and financial stability. While making a profit is a distant priority, losses threaten their independence and often result in governments having to replenish their capital.
Last month, lawmakers agreed to boost BoU's capital by 481.7 billion shillings. That followed a 200 billion-shilling injection in October, according to state-owned New Vision newspaper.
A central bank spokeswoman was not immediately available for comment.
"It does speak to the credibility of the central bank," said Enock Nyorekwa Twinoburyo, a senior economist at the Sustainable Development Goals Center for Africa. "Lack of purely financial independence is a recipe to lack of operational independence."
Source: Read Full Article