Gowdy discusses how 9/11 changed America: Death and grief can bring clarity about what's important in life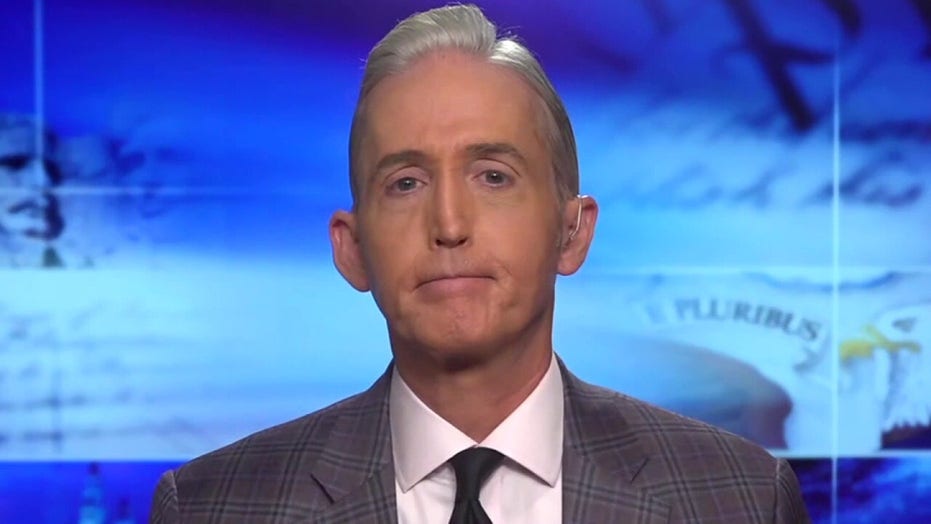 Gowdy: How 9/11 changed America
'Sunday Night in America' host is joined by former New Jersey governor Thomas Kean to discuss the tragic events on 9/11
"Sunday Night in America" host Trey Gowdy spoke with former New Jersey governor Thomas Kean to discuss his experience co-chairing the 9/11 commission.
Gowdy spent part of his latest show recounting his own memories of September 11, 2001. While he remarked on the surreal experience on the morning of the September 11 terror attacks, he also described a sense of unity it brought.
"Death and grief and pain can bring clarity about what's important in life and precisely what it is we are willing to fight to preserve and from that can come unity. Death and grief and pain can be unified," Gowdy said.
"It seems to be a little difficult, but remember the couple of things we had on the commission," Kean said. "We were all, in a sense, ex-politicians. None of us were running for office anymore. That was one thing. Second, there was an atmosphere of getting to the bottom of it. And the families of 9/11 were an incredible force. They were the wind in our sails, and those families supported us every step of the way."
"I think it was the last major thing in this country where we had five Republicans and five Democrats agree on an anonymous report that the United States Congress implemented, and we're safer in this country because of it."
Source: Read Full Article