Mike Pence on 'Fox & Friends': Ukraine fighting Russia with weapons provided by Trump admin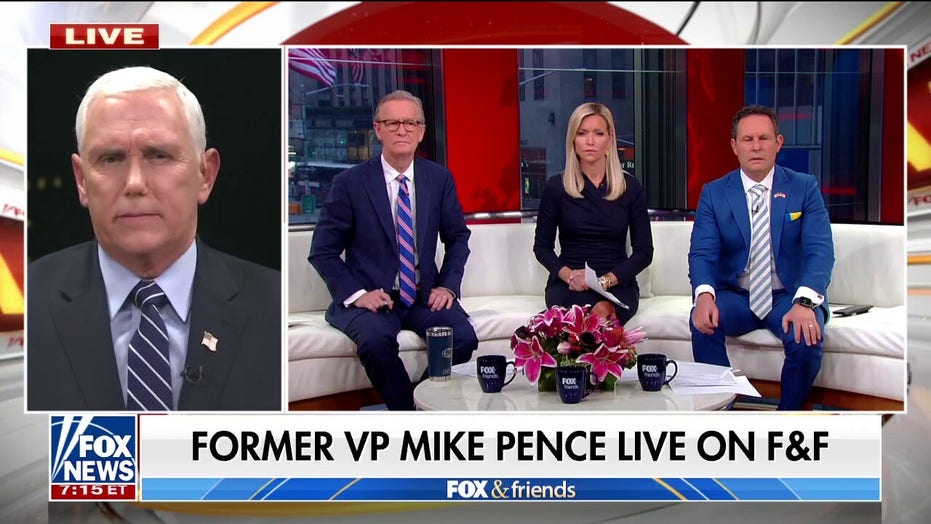 Mike Pence: US needs to provide anti-aircraft systems to Ukraine
Former Vice President Mike Pence on the Russia-Ukraine war and what the Biden administration needs to do next.
Former Vice President Mike Pence said on Friday that the United States needs to provide anti-aircraft systems to help Ukraine win in its fight against Russia.
"The Biden administration should transfer those MiG [fighter jets] out of Poland to Ukraine, do it immediately. They've got pilots in Ukraine that know how to fly them. But just as important, we need to continue to provide the kind of ground-based anti-aircraft systems that can take out Russian aircraft that are doing the high stratosphere bombing," Pence told "Fox & Friends."
Pence stressed that Ukraine is fighting with weapons provided by the Trump administration.
"The Ukrainian soldiers are using the arms that our administration provided to them, and they were suspended by the Biden administration. The Obama-Biden administration only sent them meals and blankets. We armed the Ukrainian military," he told hosts Brian Kilmeade, Ainsley Earhardt and Steve Doocy.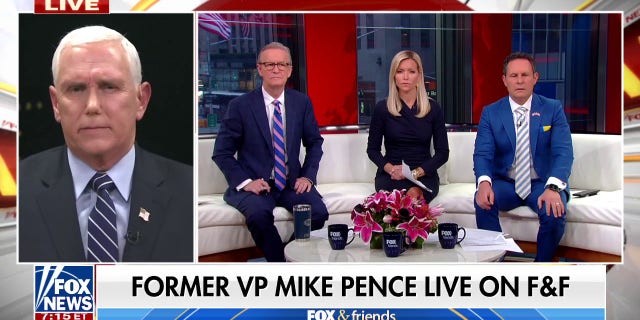 Former VP Mike Pence joins "Fox & Friends" from Seoul, South Korea to discuss the Russia-Ukraine war.
(Fox News)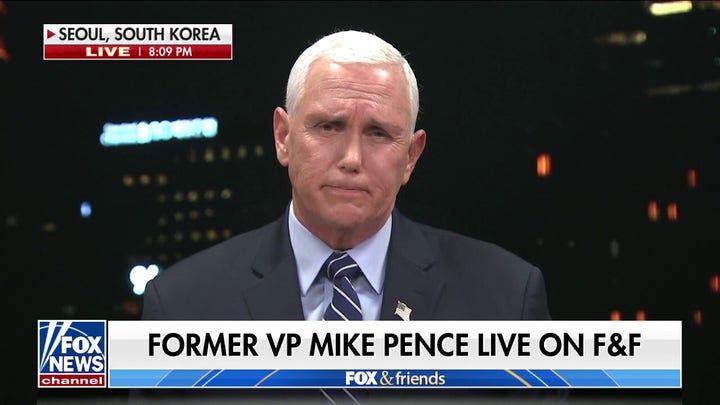 Speaking from Seoul, South Korea, Pence said that the Biden administration needs to be redoubling its efforts to help Ukraine win the war.
"We've got to give them the tools to be able to defend themselves. We've got to isolate Russia even more than was announced today. And we need to launch that massive Western humanitarian effort for the people of Ukraine. That's the pathway to victory."
Pence went on to say, "As people talk about food shortages, the way that we avert food shortages, that would affect the wider region and the world is give Ukraine the ability to win."
Source: Read Full Article